Real Estate is my PASSION! With an ever-changing real estate market, the guidance of a trusted expert is critical!
I have the business, technology, sales, marketing and negotiation experience that allows me to market (not just list) your home for sale. My mission is to sell your home for top $$$, in the shortest amount of time with least amount of hassle that will NET you the MOST amount of $$$.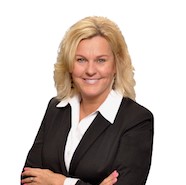 We're focused on innovative marketing, a customized high quality approach and exceptional service.
I began flipping homes in college with my father "back in the day". I finished college with a degree in business/marketing with an emphasis in design. After college I began working in our family business, The Medina Entertainment Center, for 15+ years as the sales & catering director, which I learned top-notch sales and negotiation skills. My passion led me back to real estate. My sales, marketing, customer service skills and design background was a perfect match. I am a full time realtor and I love it!
Please reach out anytime 612.298.4388, Monica@MonicaRaskobHomes.com, I would love to hear from you and happy to help!
Monica